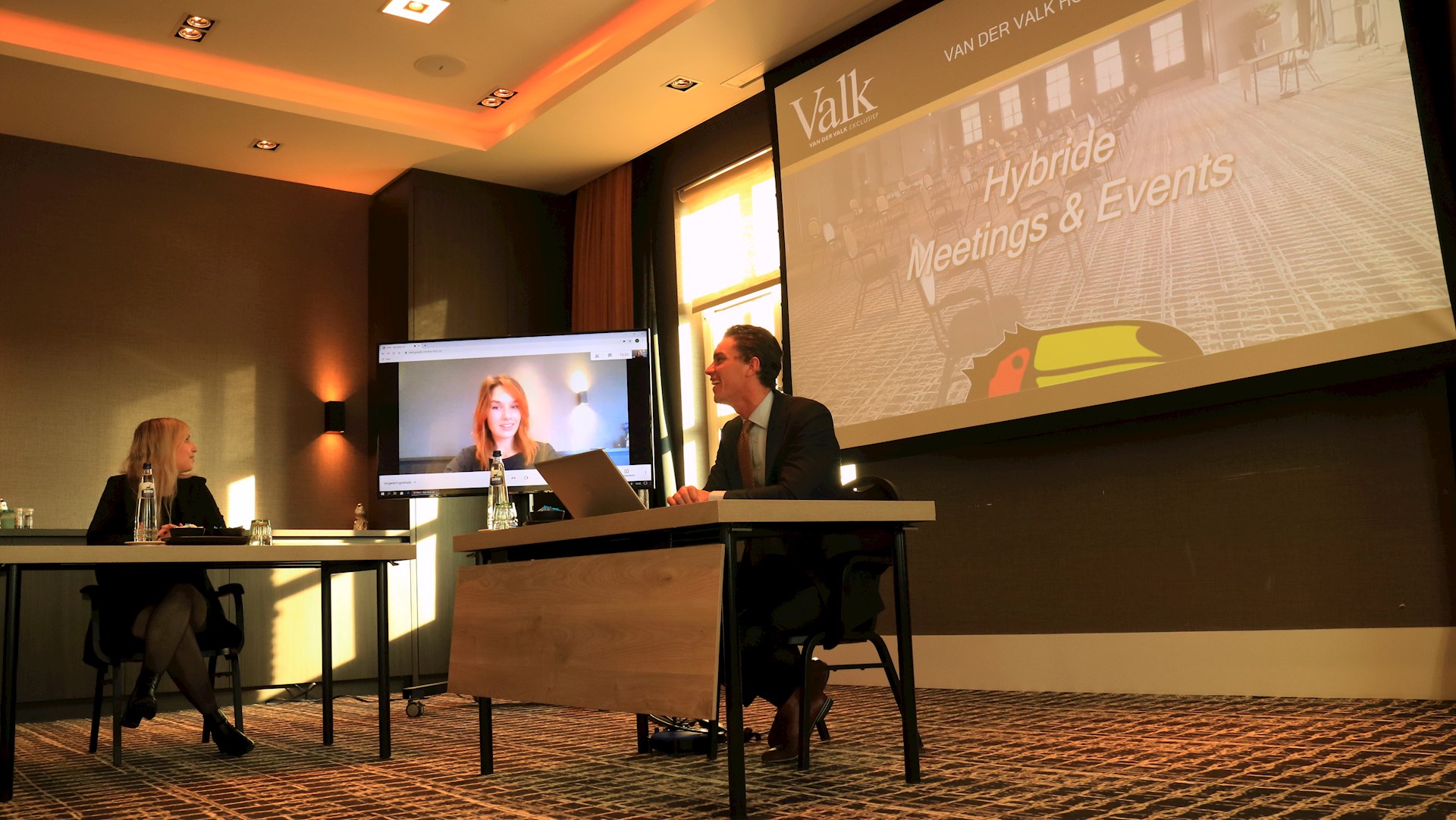 HYBRID EVENTS AND ONLINE OPPORTUNITIES
These times require an appropriate solution to get in touch with your employees and/or customers. The unique combination of online and offline is a nice addition to your business event to reach all participants.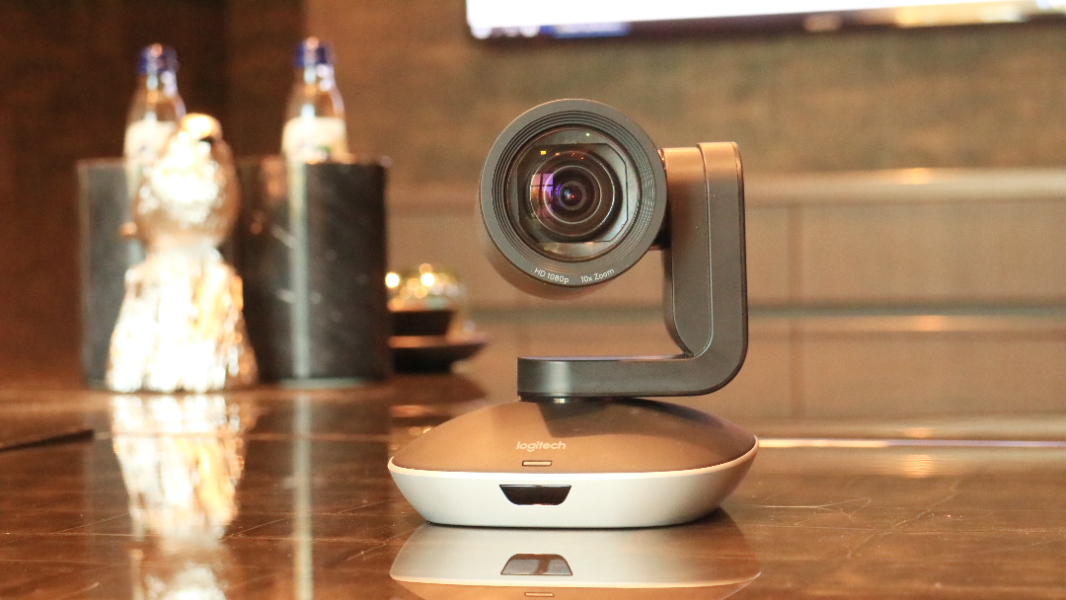 MEETINGS UP TO ±20 GUESTS
We have a conference camera, suitable for groups of up to ± twenty guests. Both the camera and speakerphone have sharp quality. It is therefore easier than ever to involve everyone in the conversation, both for guests who are physically present in the room and for guests who are present at a distance. It's easy to connect thanks to a plug-and-play USB connection.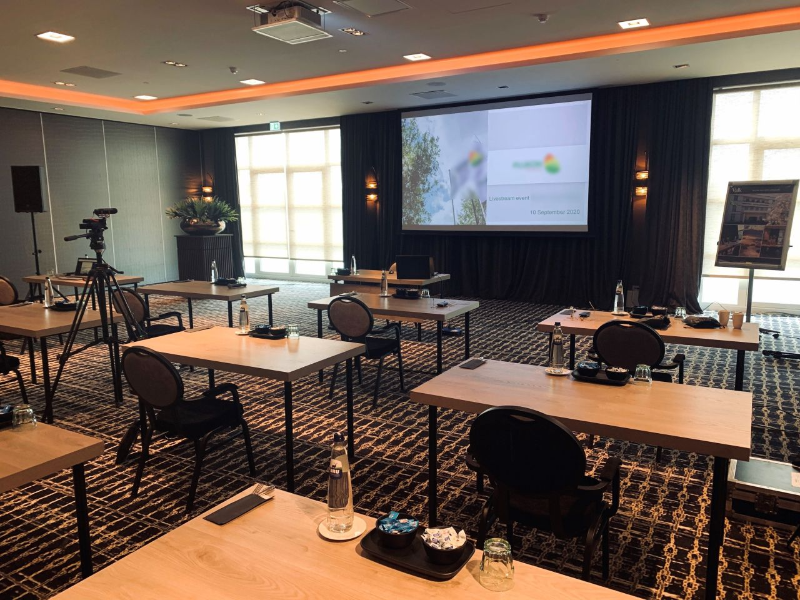 MEETINGS FROM ±20 GUESTS
For groups of ±20 guests, it may be advisable to have a physical technician present in the room. This also increases the online possibilities enormously. For example, it is possible to work with a Q&A for the online participants, online polls and various presentations can be integrated into each other. It is also possible to work with different camera angles so that the participants can watch optimally at home. We would like to inform you further about the available options.